Always looking for new Gentlemen's club and Exotic Entertainers
Apply on this page. Exotic Dancer jobs + Pole Dancer jobs + Hostess Jobs Application. JUST REMEMBER, our STRIPPER Agency/ Jobs Directory services are FREE of charge, yes that's right, we do not charge our dancers or any of our Job Candidates that are looking for work any money at all for our services, our clubs pay us our money, so why not try working with us, it does not cost you a thing. We are always trying to expand our strip club list worldwide.
We are now inviting both Female AND Male Entertainers & Candidates to create profiles
Since 2008, We have specialised in booking House Dancers into Top quality Gentlemen's Clubs worldwide.
Since COVID hit us all Hard, we decided to re-think our business model and we are excited to present our Brand new Employer & Candidate Jobs Platform to you.
We have set up a few new Screening Processes too. We will be screening ALL Company/ Employer Applications so we make sure only quality Employers get listed. We will also be screening ALL Candidates applications, to ensure that all Approved Employer Job listings, only receive quality applicants, whether they are Newbies to the Industry or Experienced. just like a regular recruitment agency.
The site is FREE for all Entertainers and Candidates to register and add their Job Profiles. As an "APPROVED Candidate/Entertainer" You will be able to browse companies & jobs by location and category, you will also be able to send PRIVATE Messages to the companies of your choice via our Messaging service.
We try to keep only the best clubs and employers we can find on our website. . Our business grows if our Candidates are happy and make money. Just ask us for some advice about where you should go, we will always be honest with you. Different clubs might be good depending on the time of year. We are an Australian Company, based in Brisbane Queensland, Australia. Busama Entertainment specializes in hiring strippers, lap dancers, show girls and hostesses to strip club dancing jobs and for other venues in Australia and worldwide. Before COVID we had an extensive database of beautiful, professional female strippers, hostesses, gogo dancers and hostesses from all over the world. We launched our new Job Platform and Employer Directory in January 2023, and it will not take us long to build up our Entertainer data base again, so stay tuned.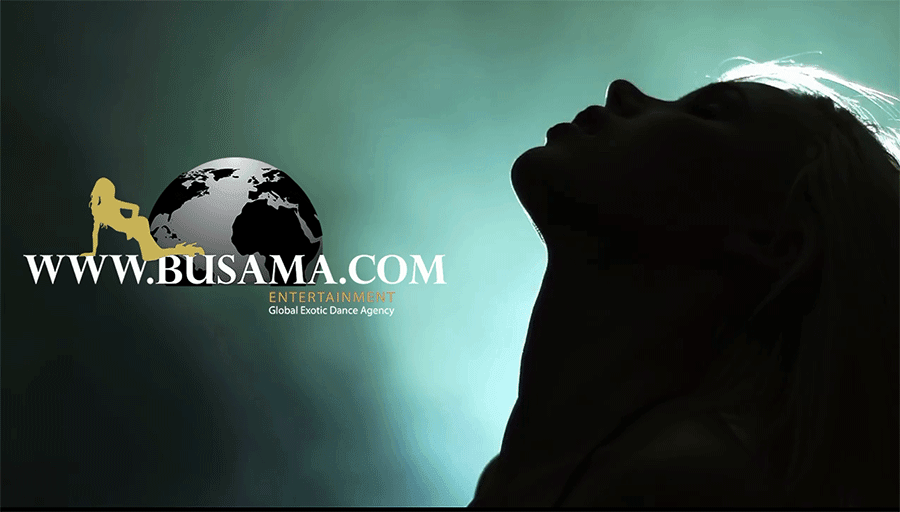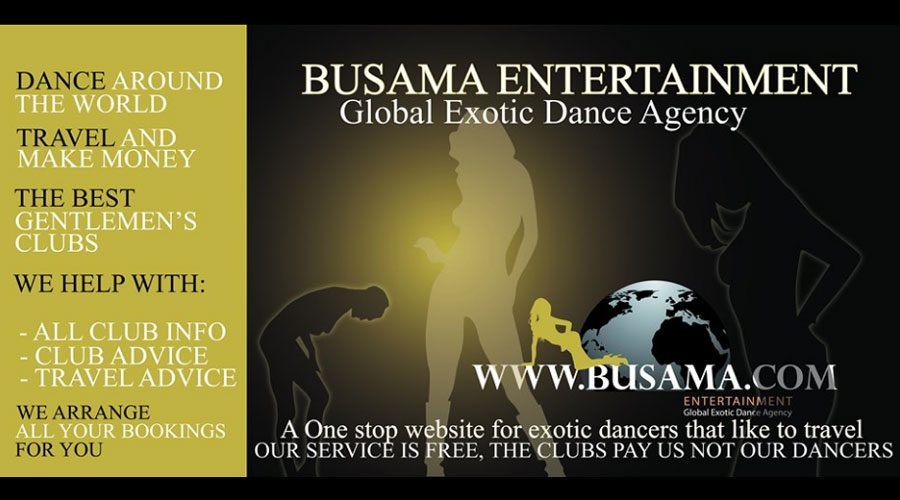 To Apply, you need to choose a club that you like, then Click the "Apply for Job" button, on that club page and complete the application form.
You only have to complete your application form 1 time, then you can apply for as many clubs as you want, your Application form will auto attach to each club you apply to.
If you are looking to apply for work this is where you do it, you can click on the button below .This is also the Gogo Dancer and hostess job, choreographed dancing and other entertainers application, but we mainly hire Exotic dancers. We use the same application process for all of our entertainers. Sometimes we do not have any Gogo dancing or choreographed dancer jobs, so please ask us. Please fill in ALL the details on the application. Follow our tips how to apply for exotic dancing jobs.
Dance Around THE WORLD.
These are the kinds of jobs that we book all year round. Even if you are a first timer, get in touch with us for a chat. Most of our jobs are for exotic dancers, but we do also get jobs for Gogo dancers, hostesses and other entertainers from time to time
Register as Company
List your Company.
Free to Register and List your Company For EVER!
Choose from FREE or Paid Job Packages
Login From Anywhere– List Jobs – Access & Manage Candidate Applications in Dashboard--Get Applicants
Privately Message and Search for Candidates
All APPLICANTS will go through our Screening Process BEFORE they can Apply
Company Support
Register as Candidate
We are ALWAYS Hiring Exotic Dancers
FREE to Register For EVER!
Check out our International Gentlemen's Clubs
Create your PRIVATE Profile & apply to as many Jobs as you like
Free for Exotic dancers/Candidates. No Agency Fees
Your Profile is PRIVATE and only available to be seen Privately by APPROVED Employers listed on our website
APPROVED Employers will be able to search our Candidates Profiles & Contact them via PRIVATE Messaging, your Contact details are HIDDEN
All APPLICATIONS will go through our Screening Process BEFORE being approved on our website
Customer Support
Are you an Experienced Entertainer?
If you think you have what it takes to work in our Gentlemen's Clubs or Apply for Webcam model work or VIP Events, then Sign up today.